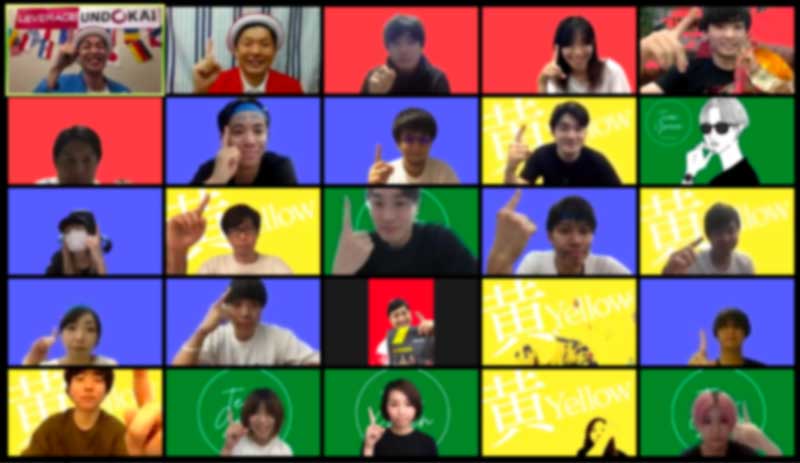 LEVERAGE Co., Ltd.

Held May 28, 2020
It was held for the purpose of promoting the health of employees during telework and strengthen communication. After the Online Undokai, we conducted a satisfaction survey.
96% answered that they were "satisfied" and 86% said that they would like to participate again.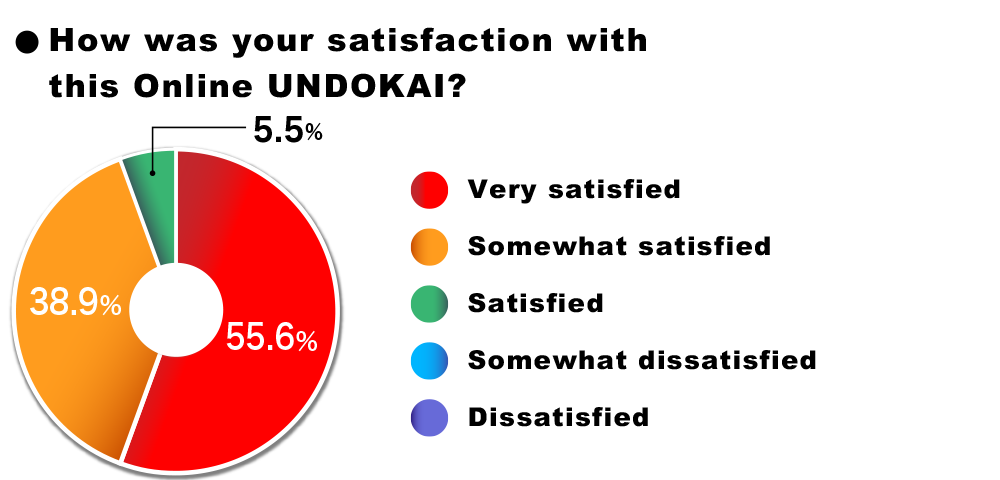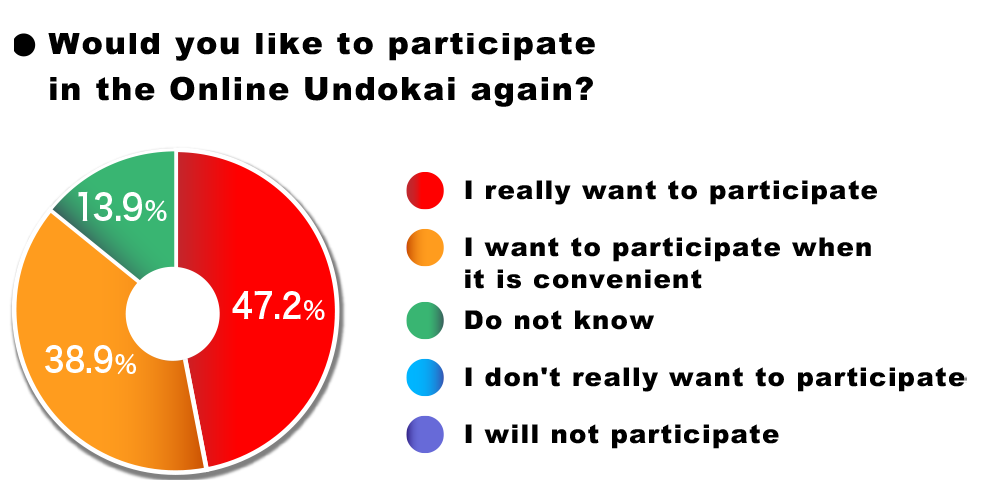 Quotes
"I've addressed my recent lack of exercise"
"We were able to communicate and the team was able to unite"
"I enjoyed the competition from my home."
"It's sometimes hard to prepare to meet in-person, but it's easy to participate online."
As you can see from the fact that teamwork was improved online and my lack of physical exercise was addressed, I could feel the effect. "It's online, but it was fun to feel competition and motivation not to lose."
"I was impressed to see the members enjoying themselves."
"I was able to see an unexpected side of co-workers."
We realized that it is worth it, just like a real athletic meet.
Overall operation feedback of Online UNDOKAI
We received the evaluation that it was excellent quality and everyone made good progress even if it was their first time.
At first, the employees did not know what to expect because it was online. Employees felt "serious" in consideration of the event details and to prevent problems that might occur in the competition.
"I would love to participate again when there are new activities added to Online Undokai." We look forward to the day when we can have a sports day in-person together.

Thank you for your cooperation.